What is the most durable kitchen cabinet finish?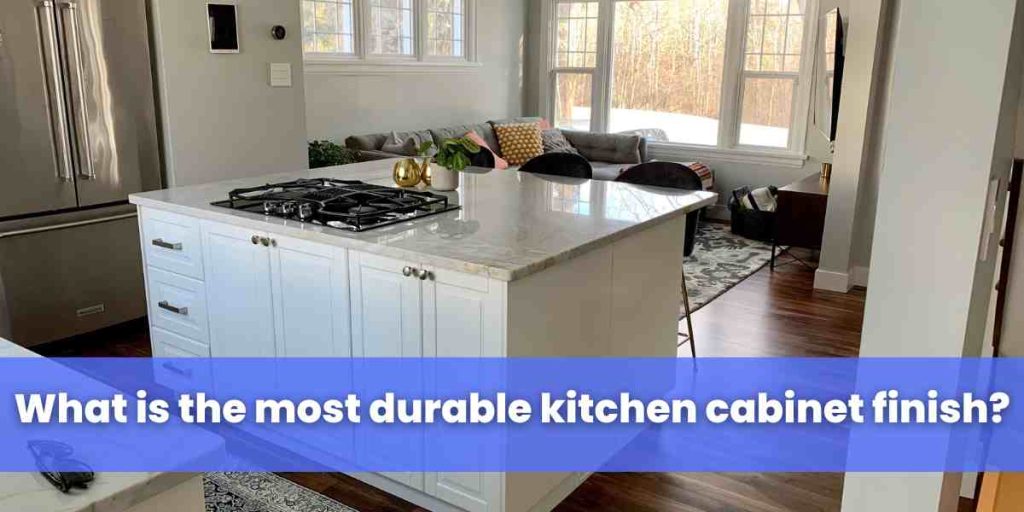 All You Need to Know About Melamine Cabinet Finishes
Are you thinking about giving your kitchen or bathroom cabinets a facelift? If so, melamine coatings are an excellent option. Melamine finishes are popular for kitchen and bathroom cabinets because they are available in a broad range of colors and designs. They are also ideal for busy families since they do not need any particular care or upkeep. In this blog post, we will discuss why melamine is among the most durable and adaptable cabinet finishes available!
What is Melamine?
Melamine is a type of plastic that has been heat-sealed to a hardwood substrate such as pressed wood, medium-density fiberboard, or plywood. As a consequence, the surface is smooth and durable, and it is very resistant to scratches, stains, and dampness. Because of this durability, melamine cabinets can last for decades with minimal maintenance required.
Benefits of Melamine Cabinets
The biggest benefit of melamine cabinets is their long-lasting nature. Unlike other types of cabinets that may require regular upkeep or refinishing over time, melamine cabinets can maintain their original look with minimal effort on your part. Additionally, since the material is heat-sealed onto the substrate material it creates a very strong bond that won't easily come apart due to wear or tear over time.
Another great thing about melamine cabinets is that they come in a variety of colors and designs so you can customize them to fit your home's design aesthetic. Whether you prefer traditional white cabinets or something more modern like black lacquer finishes, there's sure to be an option available in melamine that will meet your needs. Additionally, because the material doesn't require any additional care or upkeep after its installed you don't have to worry about having to regularly sand down or paint over surfaces in order to keep them looking new!
Melamine coatings are among the most durable and adaptable cabinet finishes available! They are perfect for busy families who don't have time for regular maintenance but still want attractive-looking cabinetry in their homes. With a wide range of colors and designs available as well as easy installation processes, these finishes make an excellent choice for anyone looking to update their kitchen or bathroom cabinetry without having to worry about upkeep down the line! If you would like more information on how to choose the right cabinet finish for your home feels free to contact us today! We would be happy to help you find a solution that fits your needs perfectly!