What is the best color to paint your kitchen cabinets?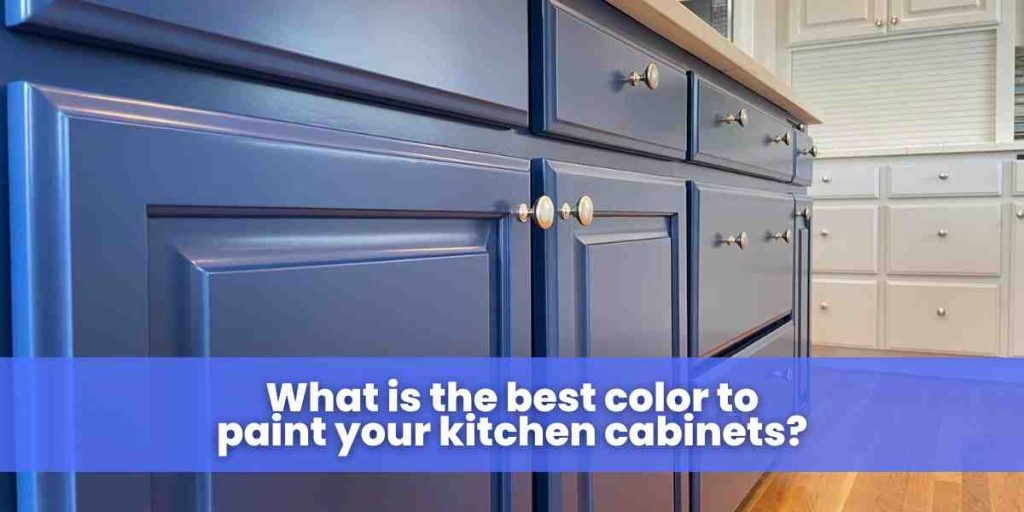 7 of the Best Kitchen Cabinet Paint Colours
If you're looking for a way to spruce up your kitchen cabinets, you're in luck. Painting your cabinets can instantly transform the look and feel of your kitchen. But choosing the right colour can be a challenge. To make it easier, here are seven of the best kitchen cabinet paint colours that will make your kitchen feel brighter and more welcoming.
1. White – White is always a classic option and can help to brighten up a darker kitchen space. It's perfect if you want a clean, modern look and it's easy to pair with any other accent colours or appliances.
2. Dark Grey – If you're looking for something more eye-catching than white, then consider painting your cabinets in a dark grey shade. This is an excellent choice for adding subtle drama to your space without being too overpowering.
3. Light Grey or Greige – For something more subtle than dark grey, try painting your cabinets light grey or greige (a mix of grey and beige). This is a great option for those who want an understated yet stylish look in their kitchens.
4. Blue – Blue is another great option for adding some colour to your kitchen cabinets without being too bold or overwhelming. Choose lighter shades like baby blue or powder blue for a soft effect, or go with navy blue if you want something that stands out more from the rest of the décor in your room.
5. Green – For those who love nature-inspired tones, green is an ideal colour for painting kitchen cabinets as it evokes a calm and tranquil feeling that works well in cooking spaces. Consider shades like sage green or olive green for a sophisticated look that still feels natural and inviting at the same time.
6 . Rust Orange – Rust orange adds warmth and energy to any cooking space while also creating visual interest with its slightly muted tone that isn't too overwhelming on its own but still provides plenty of depth when paired with other colours in the room such as whites, blues, greens, etc.
7 . Mustard Yellow – Mustard yellow is perfect if you want something cheerful yet still understated enough to blend into any existing décor scheme without clashing with other colours in the room – plus it looks amazing when paired with white countertops!
Conclusion: When selecting paint colours for your kitchen cabinets, there are many options available! From traditional whites to bolder hues like navy blue and rust orange, there really is something out there for everyone! Ultimately, however, the best colour choice should be one that makes you happiest – so don't be afraid to experiment by testing out different colours before making your final decision! Homeowners should always remember to try out their colour choices first on small sections of their cabinets before committing fully; this will let them see how each hue looks against their existing décor before taking the plunge! With these tips on what colours work best for kitchen cabinets in mind, happy painting!