What is the best color to paint kitchen cabinets for resale?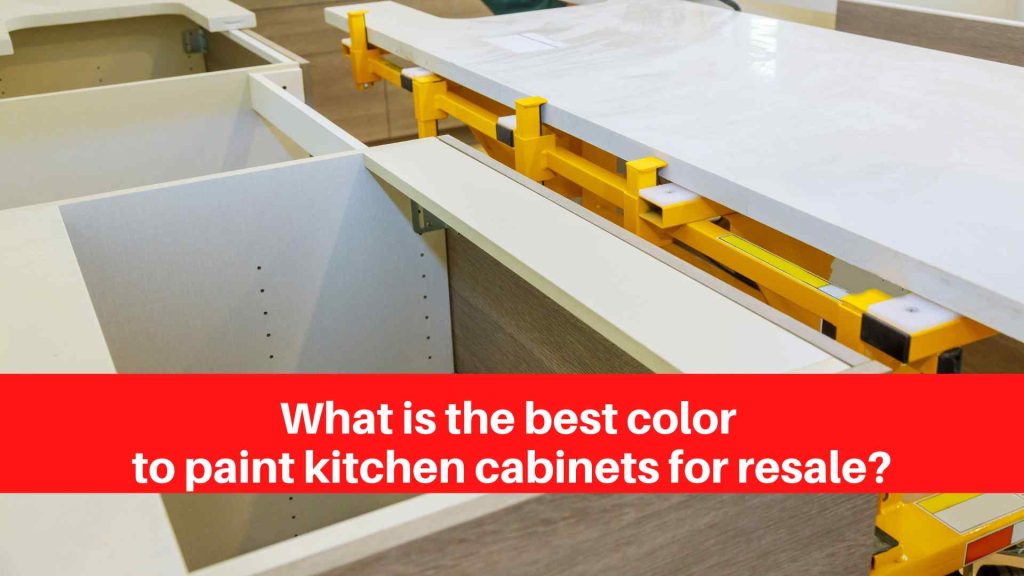 The Best Kitchen Cabinet Paint Colours for Resale
When it comes to selling a home, one of the most important rooms to focus on is the kitchen. It is the heart of the home, where people spend a significant amount of time cooking, eating, and entertaining. Painting the cabinets is one of the simplest and most cost-effective ways to update a kitchen. But which colour should you use to attract potential buyers?
The colour of your kitchen cabinets can have a significant impact on how buyers perceive your home. A new coat of paint can make your kitchen look more modern and updated, but the wrong colour can turn off potential buyers.
Considerations for Colour Selection
When it comes to the resale value of kitchen cabinets, there are a few key factors to consider when selecting colour. The overall tone of your kitchen is the most important factor. A bright pop of colour on the cabinets can really make a modern kitchen with stainless steel appliances and clean lines stand out. A subdued colour palette, on the other hand, maybe more appropriate if your kitchen has more traditional features, such as wood cabinets and stone countertops.
Light neutrals, according to experts, are the best colours for resale because they appeal to the majority of people. Popular colours include light grey, beige, and white. These colours produce a clean, bright appearance that makes a kitchen appear larger and more inviting.
In addition to the overall tone of your kitchen, the wall colour is an important factor to consider when selecting cabinet colour. If your walls are light in colour, you can use darker cabinets without making the space feel too heavy or cramped. In contrast, if your walls are dark, lighter cabinets will help to brighten the space.
When choosing cabinet colour, keep the hardware in mind. If you have brass hardware, choose a warm Cabinet paint colour to go with it. Choose a cool Cabinet paint colour that will create an elegant contrast with silver or chrome hardware.
Avoided Colours
While light neutrals are a safe bet, there are a few colours to avoid if you want to attract buyers. Taupe and beige, according to real estate agent Sharon Paxson, are not good choices. They have the potential to make a kitchen appear dated and uninspired.
Cabinet Painting Suggestions
There are a few things to consider before painting your kitchen cabinets. To begin, make certain that you use high-quality paint that will last. Second, properly prepare your cabinets by thoroughly cleaning them and lightly sanding them. To ensure a smooth, even finish, use a primer before painting. Finally, if you're not confident in your painting abilities, consider hiring a professional. When it comes to resale value, a poorly painted kitchen can do more harm than good.
Finally, if you're planning to sell your home, painting your kitchen cabinets can be a quick and easy way to freshen up the space. Colour selection is critical, and light neutrals are generally the best choice for resale. You can create a kitchen that appeals to potential buyers and helps you get top dollar for your home by avoiding certain colours and following a few painting tips.