What adds the most value to a kitchen remodel?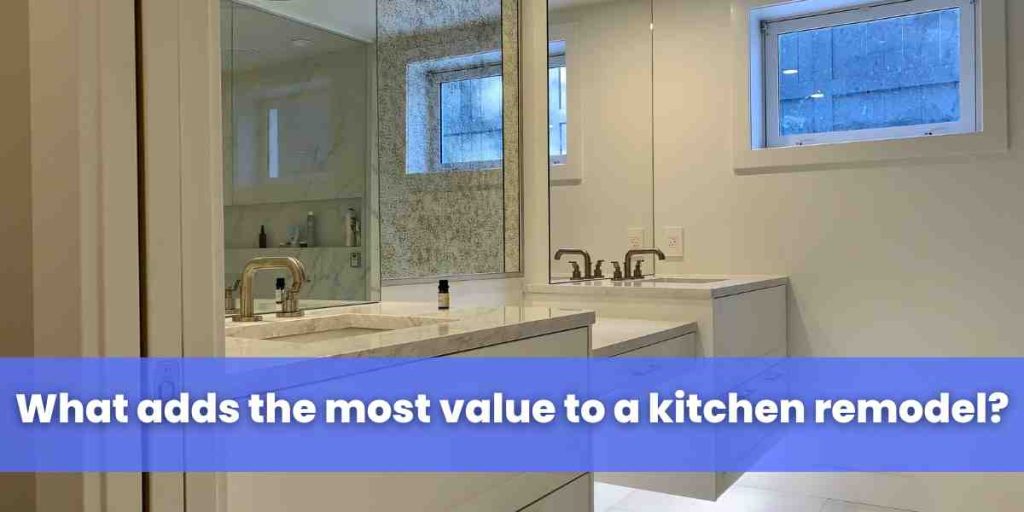 5 Ways to Increase the Value of Your Home through Kitchen Remodeling
f you want to get the most bang for your buck when it comes to remodeling your kitchen, there are a few areas that you should focus on. From refacing and refinishing cabinets to purchasing new appliances, here are five important upgrades that can help increase the value of your home.
Reface or Refinish Cabinets: Refacing or refinishing your cabinets is a low-cost approach to completely transform the aesthetic of your kitchen. This process involves stripping away the existing finish and painting or staining them with a fresh new coating. Refinishing can be done quickly and doesn't require you to purchase new cabinets. It's an easy way to modernize your kitchen without breaking the bank.
Refresh Your Countertops: Countertops are one of the first things prospective buyers will notice, so make sure they're in excellent shape. If yours are looking a little worn out, consider replacing them with something more modern and durable. Granite countertops are always a great investment because they come in a wide range of colors and patterns and will last for years with minimal maintenance.
Purchase New Tile Backsplash: Backsplashes can liven up any space and are relatively inexpensive upgrades. You have many options when it comes to tile backsplashes—from classic white subway tiles to more intricate designs—so you're sure to find something that suits your style and budget.
Purchase New Appliances: New appliances may improve the efficiency of your kitchen and make it more appealing to prospective buyers. Consider investing in stainless steel models as they tend to hold their value better than other materials, such as white plastic or black enameled steel appliances. Also, look for Energy Star-certified models; these appliances use less energy than standard models and may qualify you for tax credits or rebates from local utility companies.
Don't Overlook Lighting Fixtures: Kitchen lighting is essential for completing tasks like cooking dinner or washing dishes, but don't forget about aesthetics! Choose lighting fixtures that not only provide adequate illumination but also add visual interest to your space—think pendant lights over an island or sconces along the walls for additional ambiance.
Remodeling your kitchen is one of the finest methods to raise the value of your house—and if done correctly, it can even help attract potential buyers down the line! Focus on areas that matter most by refacing or refinishing cabinets, refreshing countertops, purchasing a new tile backsplash, investing in new appliances, and picking out aesthetically pleasing lighting fixtures. With these five tips in mind, you'll be well on your way toward creating an updated kitchen that looks great and adds value at the same time!