Is refacing cabinets worth it?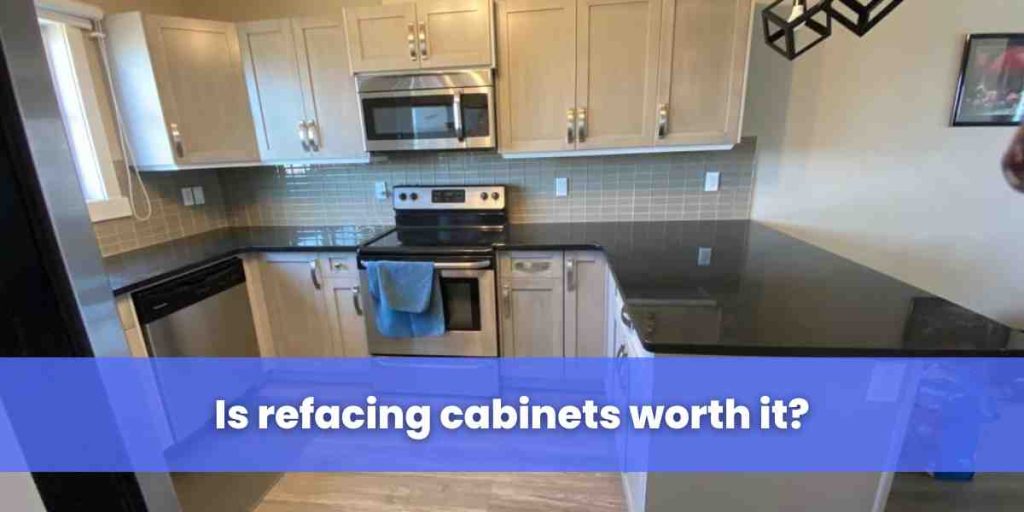 Deciding Whether to Reface Your Cabinets
Are you considering a kitchen renovation but don't have the budget for new cabinetry? Cabinet refacing may be the perfect solution. Refacing is a great way to upgrade your kitchen without completely replacing the cabinets or starting from scratch. In this blog, we'll discuss the pros and cons of refacing your cabinets and help you decide if it's worth it for your home.
What is Cabinet Refacing?
Cabinet refacing involves replacing the cabinet doors and drawer fronts as well as covering the existing cabinet boxes with veneer to match the new doors. This is an especially great option if your current cabinets are in good condition and are made of solid woods like oak, hickory, ash, cherry, etc. It also gives you the opportunity to change up styles and finishes without having to modify your existing layout or replace all of your cabinetry.
The Cost of Cabinet Refacing
The cost of cabinet refacing can vary greatly depending on several factors including the size of your kitchen, the materials being used (wood veneer versus laminate), and the complexity of the job itself (some jobs may require custom molding or other intricate details). On average, however, it's usually close to what you would pay for brand-new cabinetry when factoring in labor costs for installation.
Is Refacing Worth It?
If you're looking for a way to give your kitchen a makeover without breaking the bank, then cabinet refacing could be just what you need. However, it's important to make sure that your existing cabinets are in good condition before committing to any kind of renovation project. If they're not sturdy or structurally sound enough then starting from scratch may be a better option than trying to repair them through refacing alone.
Cabinet refacing can be an excellent way to give your kitchen a much-needed facelift while saving time and money compared to purchasing all new cabinetry. Before beginning any renovation project—especially one as intricate as cabinet refacing—it's important to do some research into materials and costs so that you know exactly what you're getting yourself into. For homeowners who want a less expensive alternative than full replacement but still desire an updated look for their kitchen space, cabinet refacing could be just what they need!