Can you use IKEA kitchen doors on existing cabinets?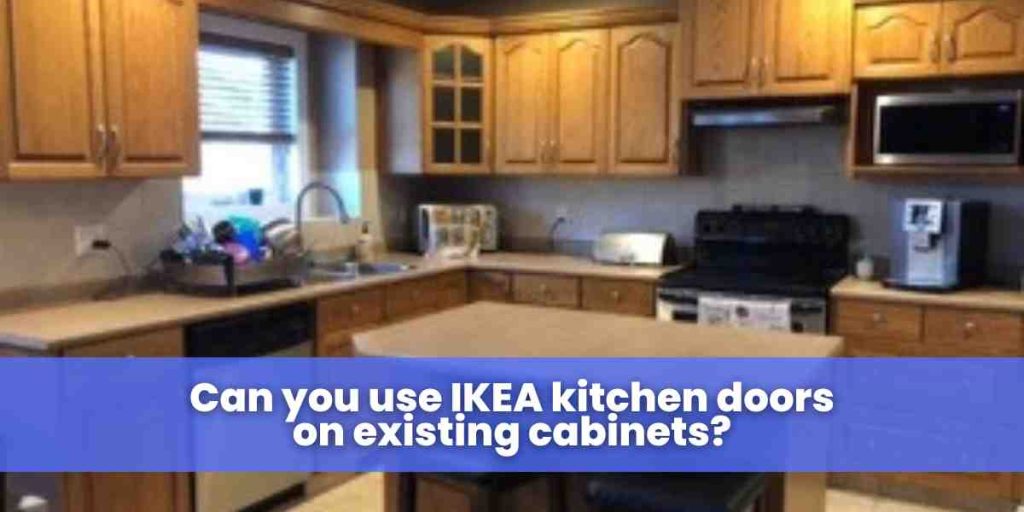 Can I Install IKEA Cabinet Doors on my Existing Cabinets?
Have you ever wanted to upgrade your kitchen cabinets with some stylish, modern IKEA doors, but don't want to replace the entire cabinet? If so, you might be wondering if it is possible to install IKEA kitchen cabinet doors on your existing cabinets. The answer is yes – it is possible to install IKEA cabinet doors on existing cabinets, although it will take a little extra effort and planning. Let's explore what you need to know before starting this process.
Choosing the Right Fit
The first step in the process of installing IKEA cabinet doors is selecting the right fit for your existing cabinets. Most standard kitchen cabinets are designed in increments of 3 inches (7.6 cm) and are typically 15 or 24 inches (38 or 61 cm) wide and 12 or 24 inches (30 or 61 cm) tall. Fortunately, IKEA cabinet doors come in a variety of sizes that should match up with most standard cabinet sizes, making it easy to select pieces that will suit your existing cabinets.
Preparing Your Current Cabinets
Once you have chosen the right size for your new door, you must prepare your current cabinet frame for installation. Since IKEA cabinet doors have pre-drilled hinge holes, you may need to make changes to the regions where they join the cabinet frame. For example, if the new door has two hinges and your current frame only has one pre-drilled hole for a single hinge, then you will need to drill additional holes into your existing frame in order for the door to attach properly. Additionally, if there are discrepancies between the size of your old frame and the new door then you may need to do some cutting or sanding in order for them to fit together properly.
Installing Your New Doors
Once all preparation steps are complete it is time to finally install your new doors! Make sure that all hinges are securely fastened before attaching them onto the frame and carefully measure out each hinge placement so that when closed all gaps between each door section evenly match up with one another – this will ensure a professional-looking finish once completed! Once all screws are tightened securely on both sides of each door section with a screwdriver until they feel firmly attached. Finally, if desired add any decorative knobs or handles of choice onto each side so as not to detract from their sleek appearance!
Overall, it is feasible to use IKEA kitchen cabinet doors with your existing cabinets; however, it may require additional labour and tools depending on how well they match up with one another. It's important to be patient throughout this process; while installing new cabinet doors can be a fun weekend project that adds style and flair to an outdated kitchen space—it can also be time-consuming and require extra effort when dealing with discrepancies between old frames and new ones! Homeowners should always put safety first during DIY projects like these—so make sure that all screws are tightly secured before moving on to other tasks around their home! With careful planning, anyone can upgrade their kitchen space by installing some stylish new IKEA cabinet doors – good luck!