Are wood cabinets making a comeback 2022?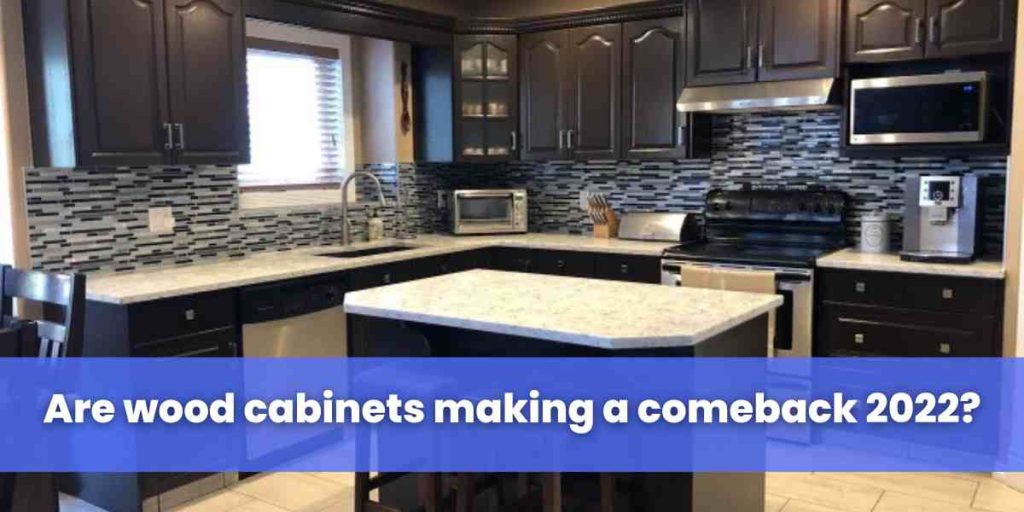 Will Traditional Wood Cabinets Make a Comeback in 2022?
Are you looking to renovate your kitchen cabinets any time soon? If so, you'll be pleased to know that there is an exciting trend on the horizon. In recent years, we have seen more and more homeowners opting for modernized colour schemes for their kitchen cabinets. This year has seen a surge in popularity of cabinets in various colours such as white, grey, two-toned, blue, and even green. But could we see a revival of the traditional wood cabinet in 2022? Let's take a look.
The Trend of Personalization
One of the leading trends in home renovations is personalization. Homeowners want to make their space unique and reflective of their individual style. For example, they are opting for bolder colours when it comes to décor or choosing unique materials like concrete countertops or subway tile backsplashes. We can also see this trend occurring with kitchen cabinets; homeowners are expressing themselves through colourful cabinetry and two-tone trends that mix different materials and hues together. It appears as though cool-toned cabinets remain the most popular option at the moment, but people are growing more daring when it comes to adding splashes of colour to their kitchens.
Will Wood Cabinets See a Revival?
It's difficult to tell if we will definitely see a revival of traditional wood cabinets within the next year; however, given current trends it does appear plausible. Although wood-stained kitchen cabinets are still often used in more conventional kitchens, these days homeowners are open to experimenting with new styles and materials for their cabinetry. While many people turn towards modernized colour schemes for their kitchen remodels, it is possible that some may opt for something more classic like wood in order to capture an old-world feel or make a nod towards tradition. Who knows? You could already be ahead of the curve by considering a distinctive colour scheme for your upcoming renovation!
All things considered, it is difficult to say whether or not we will witness a revival of traditional wood cabinet designs next year; however, given current trends, it appears likely that some homeowners may opt for something classic like wood rather than traditional modernized colour schemes when renovating their kitchens over the next year. With that being said only time will tell what 2022 has in store! By keeping up with industry developments you can ensure that your remodel remains on-trend no matter what material or colour you choose for your new kitchen cabinets!